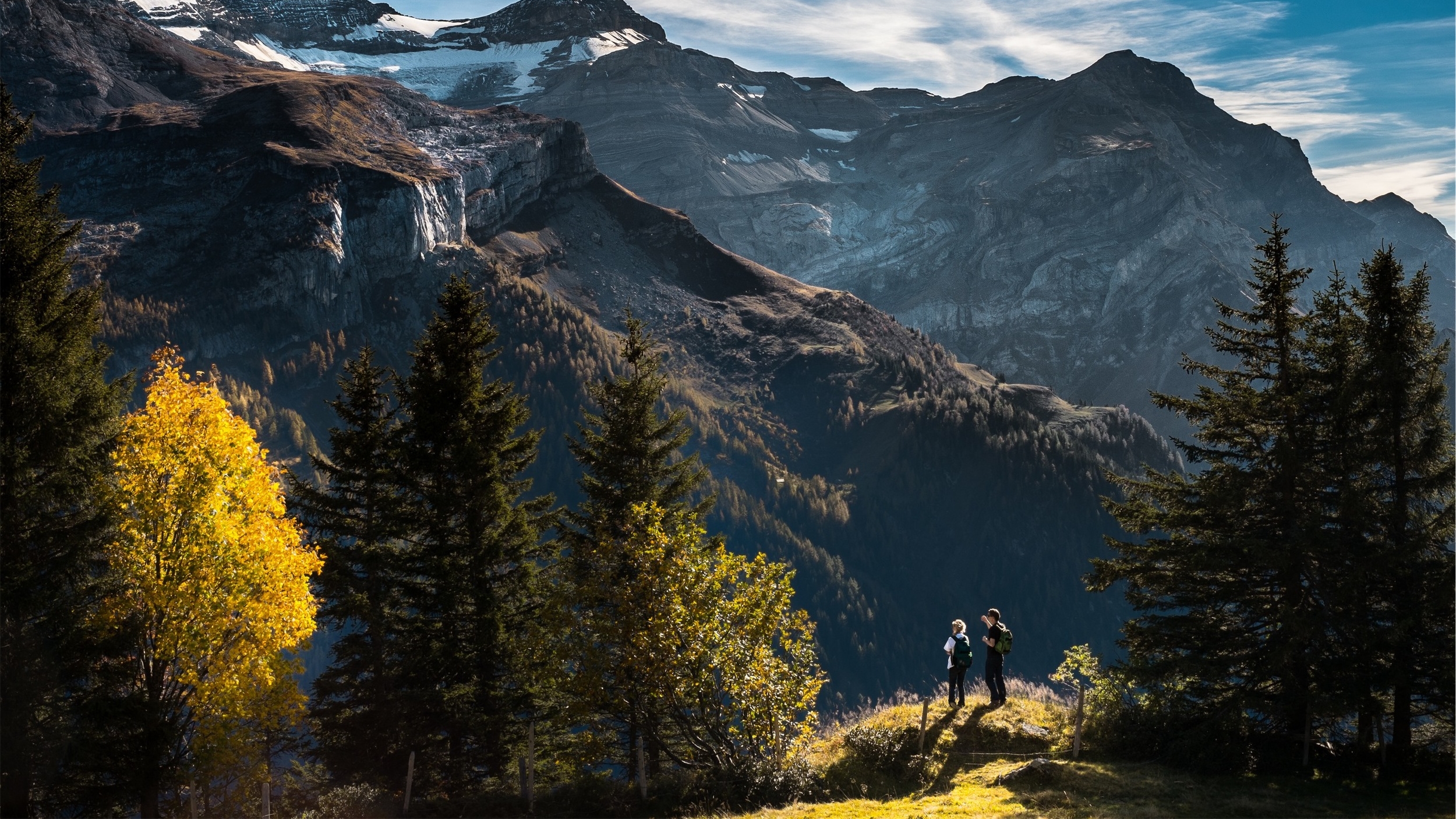 5 Ways to Naturally Hack Your Health
1. Step Away from the Sugar
Cut Sugar, Reduce Body Fat, and Improve Energy
If you're looking for the #1 bang-for-your buck way to improve your health, start here. Removing excess sugar from your diet will go further than anything else in getting you healthy. Sugar is toxic, contributes to almost all types of lifestyle diseases, makes you fat, and is added to almost all processed foods. It's both highly addictive and hard to avoid. We developed a taste for sweet foods for survival, but in today's world these instincts are more likely to lead you astray by thinking you need that doughnut.
It tastes yummy, so what's the big deal?
Your body can store a limited amount of sugar (glucose) in the liver and muscles. Any additional sugar is stored by the body as fat. As your body uses energy, your sugar stores in the muscles and liver are depleted, and need to be refilled. However, most people take in a vastly higher amount of sugar than they actually need (up to 6x on average) for their activity level, which means that the added sugar is getting stored as fat.
Additionally, the idea of a 'sugar crash' is a real thing. Sugar wreaks havoc on the bodies insulin system as it requires a ton of energy for your body to process a large sugar intake. This leads to a short term boost in energy, followed by a crash that is often associated with the "afternoon slump"
Lastly, a prominent group of scientists claims that too much sugar consumption is actually toxic and contributes greatly to diseases like obesity, diabetes, and cardiovascular disease.
Unexpected Sources of Sugar
Everyone knows that sodas are chock-full of sugar, but it's also turning up in many places that you may not normally suspect, as it's added to almost all processed foods in the grocery.
The American Heart Association recommends 25 grams of sugar per day, while the average person consumes 6 times that amount. Strangely, the FDA does not list these daily values on ingredient labels, as major food companies lobbied against having the amount listed on the labels, making it harder for people to understand just how much extra sugar they are taking in.
Some overlooked sources of added sugar:
Workout & Snack Bars
Smoothies or Juices
Condiments & Sauces (Ketchup!)
Breakfast Cereals and Oatmeal
Bread, Buns, and Tortillas
Processed Deli Meats
Alcoholic Drinks
How to proceed
The first step is to be more aware of the sugar in your own diet. Analyze the stuff you are eating on a consistent basis and check for any unexpected sugar. Cut out obvious things like sodas, candy and desserts to anything more than a regular basis.
In terms of avoiding sugar, it's best to think in terms of "naturally occurring" vs. "processed". Eating an orange and the naturally occurring sugars therein will be an overall benefit to your health. For example, taking down a half gallon of "processed" orange juice, even if it's 100% juice will charge you up with 23 grams of sugar and only a small amount of the vitamins and fiber contained in the original fruit.
Beware of artificial sweeteners, as they often affect the brain the same way as real sugar. The health benefits are inconclusive at best and depending on the sweetener they may be worse than the real thing.
2. Spend 20-30 Minutes Per Day in The Sun
If you read the news these days, you may think that the big ball in the sky is something set to scorch your skin, make you wrinkly, and give you cancer. You're advised to hide your kids, cover your body, and lather up with that 50 SPF baby!
Is there a right amount of sunlight you should get, and what are the benefits and dangers?
The primary benefit of Sun exposure is that it naturally generates Vitamin D in the body, which is not a vitamin but actually a hormone that regulates many functions of the body. 20-30 minutes in the sun per day can give you the full amount that you need on a daily basis. While foods like salmon and eggs contain Vitamin D, they are not enough to make a real difference.
A short list of the great benefits of Vitamin D
Essential for Bone Building
Improves Insulin Sensitivity and Accelerates Fat Loss
Required for Testosterone Production
Vital for Immune System Function
Protects Against Cancer
Reduces Inflammation
Take it gradually, building up 10-15 minutes at a time. It's important to note that sunscreen actually prevents the production of Vitamin D, so to get the benefits of sun exposure, make sure you are spending a little time outside before you apply. In addition, move around to prevent overexposure of any one body part, and make sure to avoid burning: a sure sign that you were out for too long. Those who live in the northern hemisphere should strongly consider a Vitamin D supplement as well.
Suffer from low vitamin D levels? Common symptoms are feeling depressed, aching bones, and excessive head sweating. Those with dark skin, people who are overweight, or over 50 years old are more likely to have a deficiency.
4. Stop Sitting and Stand Up at Work
The average person spends more time sitting than they do asleep
As kids, we're taught at a young age to sit, paying attention in classes for 60-90 minutes at a time. As adults we sit while we drive to work, sit at a desk with little reprieve while we work on the computer, sit again while we drive home. After work we may do a workout and cook dinner, but then it's often back to the couch or bed for a few hours of Netflix or TV to wind down.
What's so bad about sitting?
Our bodies evolved to primarily be active, with sitting as a form of rest. Changes in our lifestyle have made this the opposite as most people are primarily resting and then occasionally active.
"[T]his very unnatural [sitting] posture is not only bad for your back, your wrists, your arms, and your metabolism, but it actually switches off the fundamental fueling systems that integrate what's going on in the bloodstream with what goes on in the muscles and in the tissues,"
When sitting, your blood sugar, blood pressure, cholesterol and toxic build up all increase. Even sitting for an hour can shut down the cell mechanisms that maintain your bodily health.
How does it affect our bodies?
Sitting disease is associated with increasing the risk of cardiovascular disease, obesity, high blood pressure, diabetes, cancer, and depression. Worst of all, it doesn't matter if you're fit, exercise a ton, or eat healthy, if you are sitting 8 hours a day you are just at risk for the downfalls as anyone else.
Prolonged sitting, meaning sitting for eight to 12 hours or more a day, increased your risk of developing type 2 diabetes by 90%.
How can you fix it?
First, track your sitting - Measure how much you are sitting per day so that you have a baseline that you can try and improve upon.
Standing Desk - For most people with office jobs, this is where you'll get the most bang for your buck. Options range from free hacks, to getting your employer to purchase as dedicated standing desk. Lifehacker has a great post on some options.
Sit on a ball - An alternative to the standing desk is sitting on a stability ball. This causes your body to work at maintaining proper posture and combats the resting part of sitting.
Take Breaks - If you can't use a standing desk or ball, using an app or your phone alarm to alert you every 45 minutes can be a great option. First this is a good time frame for concentrating on work, and getting up and walking and doing some simple exercises for a few minutes during this period can go a long way.
5. Switch to Natural Personal Care Products
Changes in the Personal Care Industry
Soap making is a process that dates back as far as 2800 B.C. Traditionally, soap was made out of simple ingredients like vegetable or animal fats and ashes (which provided the original lye solution). The industrial revolution completely changed the soap making process as well as created an entire new industry of body care products. This was great for producers, as it became easy and cheap to mass produce all different types of products. However, for consumers, the results may be a bit more murky, since this change in process led to the introduction of many new materials to be used in these products. The skin absorbs up to 60% of what is put on it directly, so let's take a closer look at what we are putting on our bodies with these products.
Cosmetic Regulations & What to Avoid
When it comes to understanding and avoiding stuff in these products, the primary categories of stuff to avoid can be put into three categories: carcinogens (known to cause or linked to causing cancer), neurotoxins (damages the bodies central nervous system), and reproductive toxins (damages the reproductive system).In order to create new products for lower costs and longer shelf lives, many new chemicals have been introduced into the products in the personal care market. Of the 25,000 different chemicals in these products, most have not been fully evaluated for their effects, and the United States has much less restrictive guidelines than many other countries, for example the EU has banned over 1000 chemicals for use, while the FDA has banned 9.
Carcinogens
DEA, MEA, & TEA - Listed on the label at the end of a compound (eg. Cocomide DEA), these are hormone disrupting and are known to form cancer causing nitrates and nitrosamines. Found in most personal care products that foam.
Benzoyl Peroxide - Possible mutagen and DNA disruptor, which could lead to tumor promoter. Commonly found in Acne products.
Neurotoxins
Reproductive Toxins
High quality natural products not only will help you avoid this toxic ingredients, but will also provide your skin with valuable vitamins and nutrients through things like Olive Oil, Coconut Oil, and Essential oils.
Bonus: Ditch the Gatorade! (and make your own)
Since bursting on the scene in the 1960's Gatorade has been a staple of everyone from professional athletes to kids playing in the local rec league. Is it necessary or a marketing gimmick?
Gatorade promises to fuel you to glory by providing essential electrolytes that you lose during the workout. The concept of replacing electrolytes is legitimate as they are excreted during exercise through sweat. Electrolytes are responsible for maintaining fluid balance in the body which is important for keeping you hydrated, managing nerve impulses, and muscle function. It's vital to replace these with something other than water after a long workout.
Where drinks like Gatorade go wrong is A) how they provide you those electrolytes, and B) the additional sugar that they contain. Gatorade only provides two of the 4 essential electrolytes (no calcium or magnesium), and the sodium and potassium are provided through excess sugar in the form of corn syrup. The level of sugar is much higher than all but the ultra-endurance athlete would need. For most people, this sugar is likely just making them fat (http://www.mensfitness.com/nutrition/sugar-what-kinds-eat-and-when), and canceling out some of the benefit you were looking for from your workout. Even worse, gatorade contains some funky ingredients like Brominated Vegetable Oil, Glycerol Ester, and Sucralose.
So, how do you replace those essential electrolytes after your next epic adventure? Luckily, nature has the perfect remedy: coconut water. It's low in sugar, tastes great, and contains all 4 of the essential electrolytes you need post workout. Best of all, a little goes along way, so it can also save the budget.
The Recipe:
1/4 Cup Coconut Water
Hearty Pinch of Sea Salt
Squeeze of Lime Juice (optional)
Fill Bottle with Water and/or Ice